Nothing kicks off a holiday party like a festive drink made from scratch. These delicious holiday drinks will be a hit with your family and friends this holiday season, and since they're easy to make, you'll spend less time in the kitchen and more time being a guest at your own get-together.
The Secret to Simple, Delicious Holiday Drinks
All three drinks are made in the new Aer™ disc container, which is perfect for hot or cold beverages. By replacing a traditional blade with the patent-pending Aer disc, we created a container that can muddle fruit, whip cream, foam milk, and much, much more. And since the container holds 48 ounces, you can make batches of drinks at once.
Take a Look
Watch the Aer disc container in action, making three of our favorite seasonal drinks in minutes.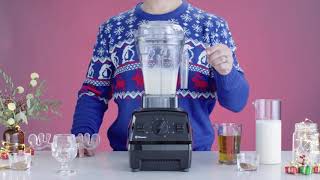 Eggnog
This take on a holiday classic is creamy and spicy in all the right ways. Add your favorite bourbon or brandy if you like, or drink it plain, alcohol-free.
See Eggnog Recipe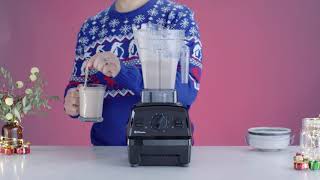 Hot Chocolate
Get creative with your hot chocolate by adding your favorite flavors, toppings and garnishes--like a candy cane or peppermint extract. There's no better way to warm up at the end of a cold, winter day.
See Hot Chocolate Recipe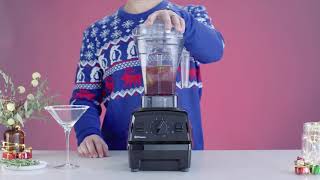 Pomegranate Cosmopolitan
Not too sweet and bursting with fresh fruit flavor from the pomegranate juice, this martini is the perfect addition to your holiday party.
See Pomegranate Cosmo Recipe
5 Ways to Eat Healthy for the Holidays
These Vitamix recipes can help you enjoy the rich flavors you remember, while helping you ring in a healthy New Year.
6 Savory Holiday Dishes to Take On-The-Go
'Tis the season to gather together for good times and good food, and Vitamix keeps the merry in food prep.