TODAY IS THE LAST DAY! Purchase a new blender today to receive Free Priority Shipping + guaranteed delivery by December 24.
Warm Up Your Holiday Table
These seasonal favorites make the perfect addition to any holiday menu. With homemade recipes you can make in minutes, it's never been easier to share your favorite foods with the ones you love.
Hot Chocolate
With just two simple ingredients, this classic drink will warm you up in no time.
See Recipe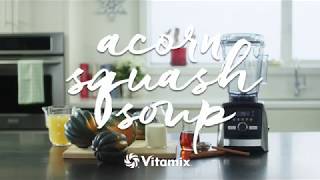 Acorn Squash Soup
Maple syrup, nutmeg, and cinnamon add holiday flavor to this autumn soup.
See Recipe
Vitamix Blenders
Vitamix blenders make so much more than smoothies. Explore the possibilities and find the one that fits your life.
Newsletter Sign-up
Sign up for promotions, recipes, tips & more!